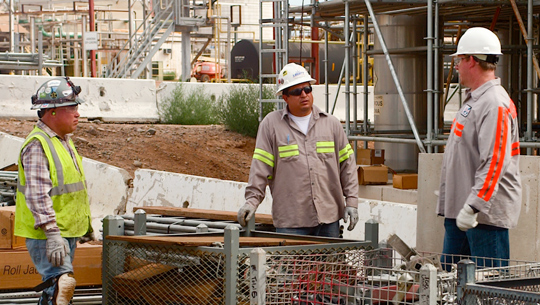 Join our winning team.
ANPI has been part of the fabric of Cochise County for as long as anyone can remember. Directly or indirectly, countless families and individuals have benefited from working for us, or with us, and that role is proudly being carried on to a new generation.
At times, we're looking for good people to join us—especially if they have a personal desire to improve themselves and others around them. At ANPI, we want conscientious individuals who can be part of a cohesive team of motivated, well-trained and effective professionals who believe in safety and quality as top priorities.
To help assure our success, we even gather and measure feedback from employees, customers and other stakeholders to keep track of how we're doing.
If all of that sounds good to you, let's talk.
Take the next step with ANPI.
ANPI offers a wide variety of employment opportunities at different skill levels, and many of the positions have significant advancement potential. Our company is really going places, and we need people to come along and help us get there.
ANPI is an equal-opportunity employer, and we require several pre-employment screenings before a job can be offered. Please view our available positions, updated on the right of this page.